About Diversified Industrial Staffing
Our History
Since 1997, Diversified Industrial Staffing has provided highly skilled manufacturing talent to industry-leading manufacturing and industrial clients. Today, we are the only exclusive provider of skilled trades labor throughout not only Michigan, but the entire United States.
To ensure everyone finds a mutually-beneficial and permanent solution, our foundation is candidate-centric. By focusing on the candidate's unique skill-set, we can narrow in on a specific position that matches their manufacturing abilities and provide both the client and candidate with a lifelong opportunity.
We're proud of the lasting relationships and partnerships we've developed with businesses and candidates.
Although we specialize in skilled trades job placements in the Detroit area and Michigan, we've extended our reach nationwide and our dedication to properly serving clients and candidates with full time permanent placement opportunities is stronger than ever. Even as we grow, relationships are the strength that have built DIS and will remain our foundation going forward.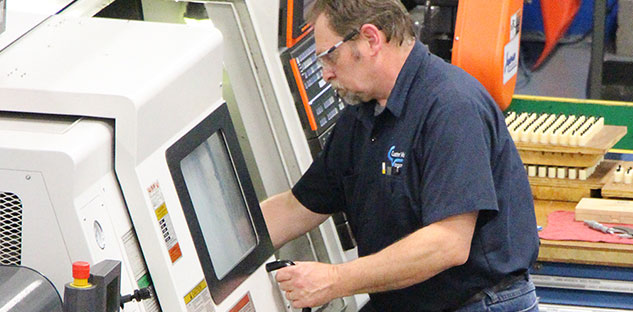 In The News
Read the latest posts from our blog and stay up to date on all the recent happenings in the manufacturing sector.
---
How to Revitalize U.S. Manufacturing Nine policies that could spark new growth in factory jobs and the economic benefits they bring By Bob Tita June 7, 2016 10:05 p.m. ET After a long decline, manufacturing is returning to the U.S. Now it may be time for U.S. policy makers to give it an extra boost. The U.S. shed 5.7 million manufacturing jobs from 2000 to 2010—more than a third of the manufacturing workforce—as companies abandoned plants and workers in favor of low-cost foreign countries. But in recent years, manufacturing employment has grown slightly as the auto industry rebounded and domestic plants became more cost-competitive with those of other countries where manufacturing expenses have escalated because of higher wages. Now researchers, politicians and business leaders are coming forward with strategies to accelerate job gains and investment in manufacturing. Their ideas range from pruning regulations that raise the cost and effort of running a manufacturing operation to imposing a value-added tax on imports to beefing up training programs so companies have an easier time finding skilled workers. Reviving the manufacturing sector won't be easy—but, these advocates argue, it's crucial. Manufacturing is one of the best generators of wealth for an economy, requiring processes, materials and work skills that create employment and profits at each step in an assembly. Countries that don't make anything eventually start to lose their edge in research and product development. "Manufacturing and design drive each other," says Steven Schmid, an aerospace and mechanical engineering professor at the University of Notre Dame. "If you lose one, you'll lose the other, too." The U.S.'s reliance on foreign-made goods provides a conduit for trillions of dollars to leave the country. The U.S. trade deficit—the difference between what is imported and what the U.S. exports—amounted to $500 billion, or about 3% of total U.S. GDP last year. That money is used by foreign investors to purchase assets in the U.S., such as real estate or stocks, or to lend to Americans who are increasingly willing to become debt-saddled consumers. Left unchecked, the trade deficit... Read More

DETROIT BUSINESS LEADER OFFERS REAL HOPE FOR JOB SEEKERS "Debut Book, "The Job Search Process" Opens Up Career Opportunities to Everyone"   Troy, Mich. (December, 21, 2015) – Todd Palmer is a renowned thought leader and top staffing and recruiting executive who is committed to improving lives. As a successful leader who has spent years building up a multi-million dollar recruiting & staffing firm, Palmer is now setting his sights on even loftier goals – helping others find meaningful work and expanding their career opportunities through the release of his new book. Just in time for December graduations or those New Year resolutions that involve a job change or career growth, Palmer's debut book, "The Job Search Process", provides a practical, targeted guide to landing a new job in only 30 days. This latest work has already been nominated for both the Axiom Book Award and the Ben Franklin Business Book Award for 2016. In this career primer, Todd reveals the secrets that prevent many job seekers from landing a new position, while providing a call to action for all career-minded people: "Most people have blind spots when it comes to looking at themselves, their skillsets, and their job expectations. Jobs are closely tied to our identity, and often have a great impact on our self-worth. My goal is to help each and every job seeker overcome their fears and concerns, and attain the job they desire."   In my book, I teach people the basics, not just the WHERE, WHAT and WHEN, but the HOW: How to find job openings How to write a resume How to excel in the interview and finally How to "get" the job   I also provide them with a Killer close, guaranteed to get almost any job." "The Job Search Process" is a very practical tool for becoming more self-aware, while maximizing job search efforts, preparing for interviews and landing that prized position. As an expert in staffing and recruiting, the author knows what it takes to be successful from both sides of the interview table. Palmer... Read More

Diversified is the only exclusive provider of manufacturing skilled trades staffing services throughout the United States.
Diversified Industrial Staffing is a member in good standing in the following industry associations: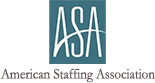 Diversified Industrial Staffing has been featured in . . .