Diversified Industrial Staffing Is The Only Exclusive Provider Of Skilled Trades Manufacturing Talent In The United States.
Two Reasons Our Candidates & Clients Turn To DIS:
1. We Are Specialists
Speaking the language of both candidates and clients lets us relate to the manufacturing environment
As manufacturing specialists, we understand our candidates' needs
Vast industry expertise gives us thorough understanding of the detailed technical aspect of every position we place
Although we specialize in filling skilled trades jobs in Detroit, Michigan and the Midwest, we know where the manufacturing marketplace is headed for the entire US
2. Placement Process Based On Both Candidates & Client
We build relationships with both parties and know each on a personal level
Industry experience allows superior understanding of everyone's needs throughout discovery phase
Our detailed interview and screening process allows us to target specific needs from candidates and clients
We make ideal placements the first time, ensuring ideal "matches" on both sides, not just what is good for one or the other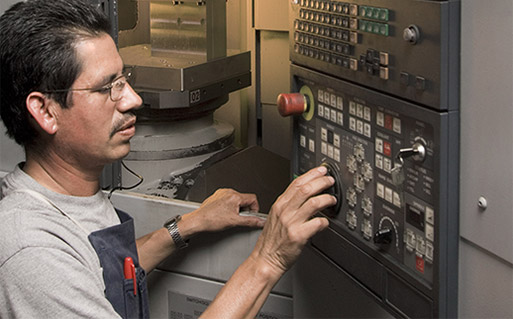 As a candidate-centric recruiter of skilled trade manufacturing talent, Diversified Industrial improves the lives our candidates and clients. We do so, by using our deep industry knowledge to create long-lasting, full-time, contract-to-hire and direct-hire placements.
Candidate Centric


The Candidate is at the center of everything we do. By embracing the candidate, our staff and clients benefit greatly. Our competitors are client centric, to the detriment of all parties involved. Only by putting the candidate first, can we best benefit our clients.

Company Always Evolving


As in life, we are either growing and evolving, or allowing life's opportunities to pass us by. All of Diversified's revenue growth can be attributed to a desire to dominate our niche, causing us to seek new and better ways to operate.

Do More With Less


Excess is an enemy to staying focused. While we don't always have to live on a whim, focusing on process improvement and asking the right questions allows us to create solutions to everyday business challenges, compared to just throwing money at the issue.

Embracing Failure


We learn more from our failures than from our successes, which isn't always fun. By creating an environment where failure is accepted and encouraged, more out of the box thinking takes place. Everyone is encouraged to share ideas, thoughts and opinions, since they will not be judged. Ultimately, by embracing failure, we are able to get through to the other side, where success will be attained by what was learned from failing.

Enjoyable Atmosphere


By focusing on having fun at the workplace, we avoid being corporate and boring. We want to laugh and look for humor in our work, which minimizes job-related stress.

Improve Lives


This is why Diversified does business. We seek to improve the lives of our candidates, our clients, our vendors and ultimately each other.

Passion


We are passionate, because we believe in what we are doing and where we are going. It is empowering to see our work impact the lives of our candidates and clients, day in and day out.

Above & Beyond


We are good at what we do and our candidates are good at what they do. To uphold those mutually-beneficial standards, we work without compromise or adjusting to the staffing industry status quo. We're not satisfied until our partners are.

Team


We are more than just a team, we are a family. We believe in each other, care for each other, and trust each other. We succeed as a team and we fail as a team. We are accountable to each other and always go the extra mile for each other.

Unique


We would rather be odd than predictable. We would rather be quirky than corporate. We would rather be unconventional than like everyone else.

Urgency


Candidates and clients alike have choices. To prove our value and earn their business, we demonstrate prompt response times and deliver unmatched levels of service. We work as urgently to find someone a new job as the client or candidate.

Ability To Be Yourself


People function best when they are allowed to be themselves. By allowing more innovation and creativity to take place, everyone benefits and the employee is appreciated for offering their unique input.