Governer Snyder Highlights Skilled Trades Success In 2015 State Of The State Address
No Comments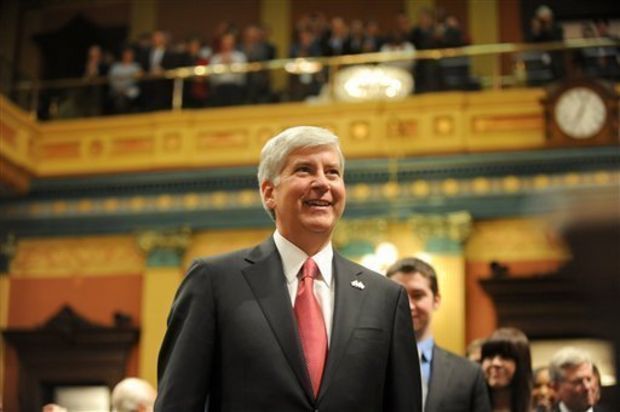 Last night, Governor Snyder addressed Michigan residents in his 2015 State Of The State Address. Although the self-proclaimed nerd covered numerous highlights from 2014 over the course of his speech – speaking to improved education, out of state travel and more focus on public safety – the topic we were most pleased to hear about was obviously skilled trades.
Noting the sector as one of his biggest wins last year, Snyder covered the following ways Michigan inched closer to becoming the leading state for skilled trades talent.
The Community College Skilled Trades Program: When $50 million was approved for skilled trades back in October, Snyder spoke on how the funding would provide the monetary boost to manufacturing sector, via added equipment and training programs in community colleges across the state. Last night, he elaborated on this Skilled Trades Training Fund and reinforced how much trainees' enhanced path to the open job market would eventually help would-be employers.
Expanded Career Apprenticeships: Another way rising skilled trades talent will get a boost in their training is with more opportunities for apprenticeships, as a result of the MAT2 program. Catering to high school seniors and recent graduates, the MAT2 program offers an innovative, industry-driven focus on education, which combines skilled trades theory, practice and work in a hands-on environment.
FIRST Robotics: This non-profit organization teaches future engineers how to build robots, then allows them to compete against other states and districts. Our state's program currently has 349 high schools  – the largest number of participants of any state, while continuing to grow beyond the current 16 Michigan school districts.
Aside from those three exciting skilled trades topics Snyder boasted about, he also spoke on how he's been working to help businesses grow, by eliminating personal property taxes and implementing the Pure Michigan Business Connect, a program that has facilitated $2 billion in contracts since 2011.
All in all, while Governor Snyder isn't flawless, we definitely appreciate his focus on boosting the manufacturing sector with more skilled trades jobs and instilling that mentality into the state's younger generations. If Michigan really wants to re-establish our manufacturing roots and climb back up the socioeconomic latter, those the type of priorities we should be focusing on.
Watch the full speech below.